2012, 9, 10 - Gain Scope™ color matching now compatible with Windows™ 7 x86 version. If your Scope™ is thinking to upgrade to Windows 7™, please contact your sales rep or email to us
---
2011, 6, 3 - Our latest Illumination system, designed for Microsoft Lync / Skype webcam measurement just released. Light level for all light sources (i.e. 6500K, 3500K, A) are adjustable!! for more info, please see here including 2 x stand-up lighting box and 1x ceiling type , 1x 18% gray color background board.
---
2011, 3, 10 - Professional Color Viewing booth -> BONASIGHT II pro
We take our pride in producing quality color viewing booth at reasonable prices. Over years of research and development, we have overcome challenges in professional color judgment, featuring our latest model: BONASIGHT II-6 PRO.
A professional color viewing booth would replicate natural lighting in the most realistic way, known as artificial daylight (such as D65, D75, and D50). This would require persistent illuminance, accurate color temperature, and high color rendering closest to natural spectrum.
Unaffected by weather or day light level, BONASIGHT II PRO provides a persistent lighting environment for color matching judgment. For credible and trustworthy color match, use BONASIGHT II PRO in an office, a lab, onsiteˇKthe best way to reduce customer complaints and disputes.
Features
more stable and accurate color temperature performance
l More stable and accurate illuminate performance in color
<![if !vml]>

<![endif]>
Table 1: BS II pro performance
l Closer illuminance in all light sources
F To avoid observer's eyes tend to be sore when illuminance too bright.
F To prevent glareness caused by while switching Light sources .
<![if !vml]>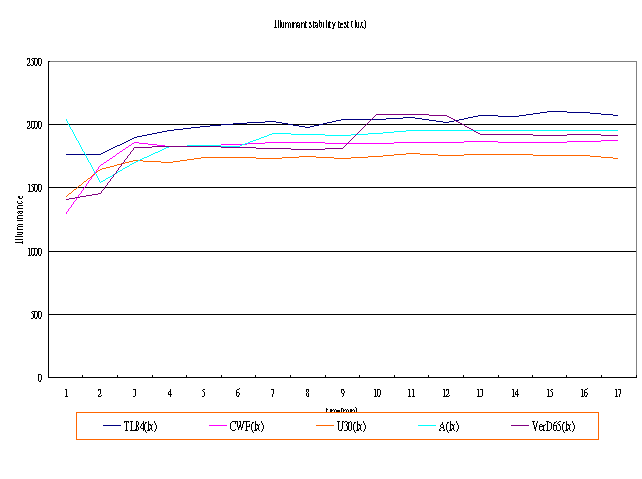 <![endif]>
Chart 1: Illuminant in all light sources
l High Color Rendering light source
F D65 CRI over 92; A/F CRI over 95, TL/84 & U30 over 80
l Dual color viewing cabinet (Munsell N5 & Munsell N7) to meet the standard of major international enterprise and also color psychology
F No need to purchase two viewing assessments just because of to meet different standards, save your money and space!
l Complete light source
F Light booth already installed most common used light sources: D65, A, UV, TL/84, CWF, U30; D50, D75, U35 also can be purchased as optional!
For more information, please contact your GAIN's sales!
---
2008, 9, 30 New GA-760 series 7" Touch Screen monitor with aluminum housing, 600 nits LED backlight and Anti-Reflectance + Anti Glare released!! read more
ˇ@